Add an embroidered label to the back of your quilt

Add adorable nursery designs to your baby quilt

Personalize your quilt by adding your team logo

Create an heirloom quilt by using custom embroidery stitches which appear to be hand stitched!

There are thousands of designs on the internet to choose from.

See the samples below for more ideas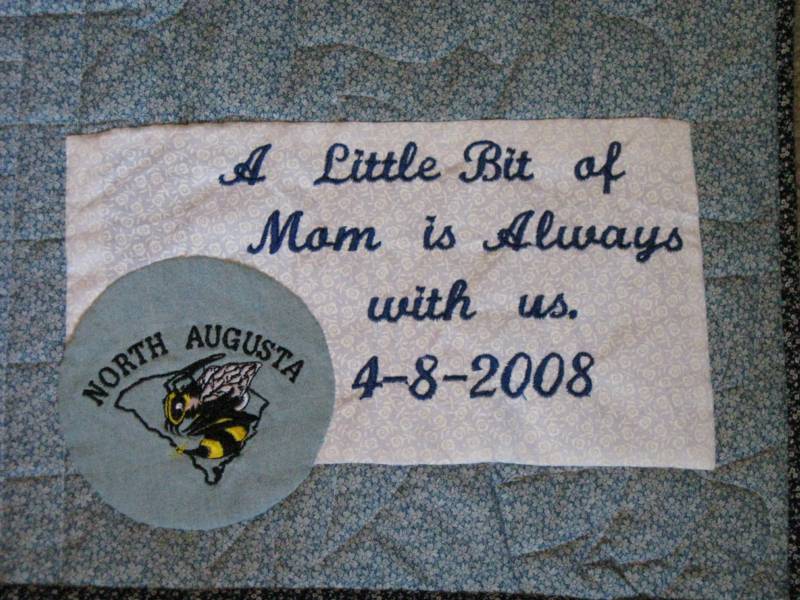 A label which was added to a memory quilt.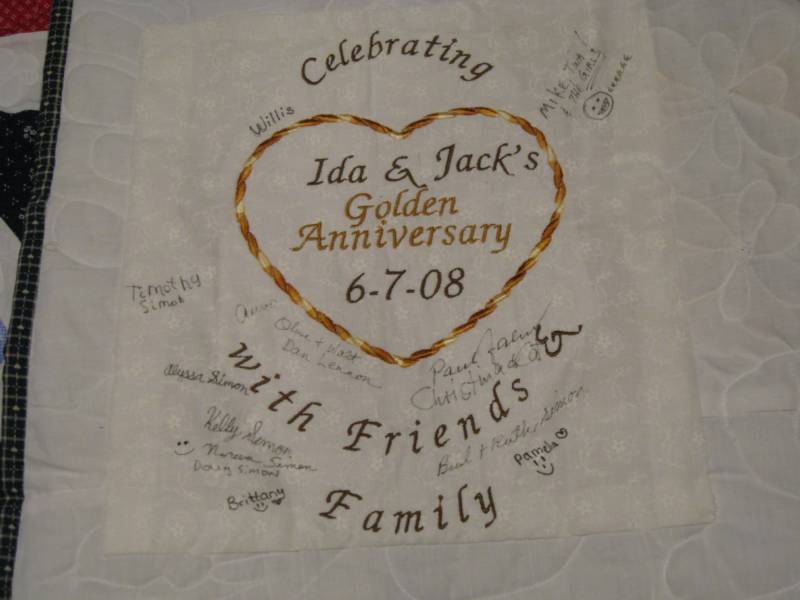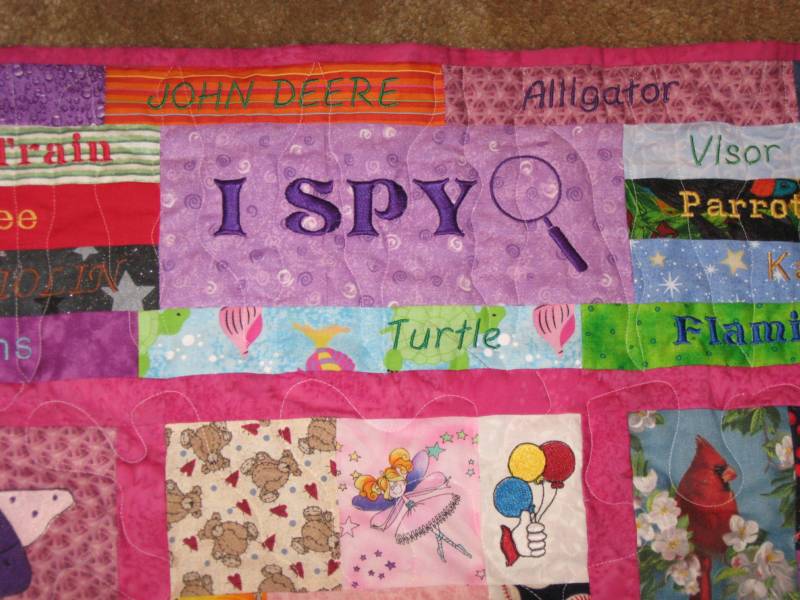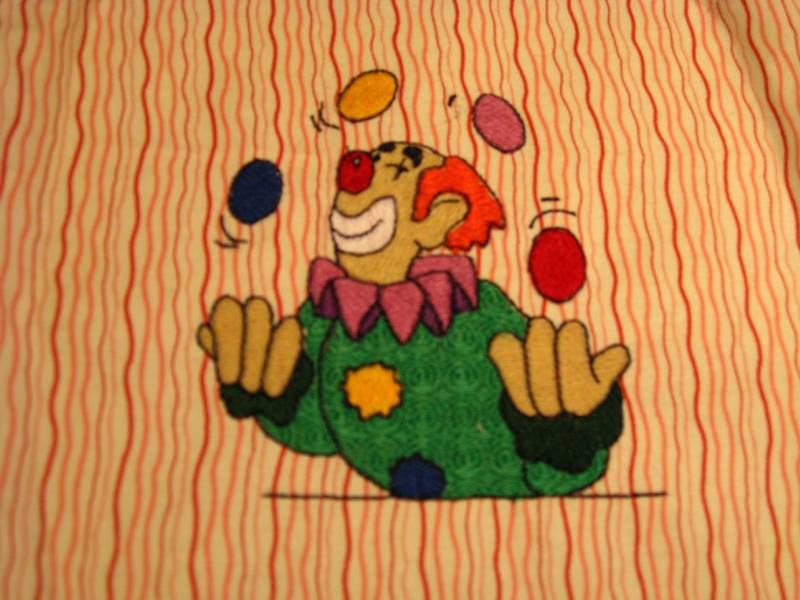 A label commemorating an anniversary quilt

Here embroidery was used to add cute pictures and words to an adorable baby quilt.

"J is for Juggler".  This embroidered picture was part of the "I Spy" quilt.  Cute Cute!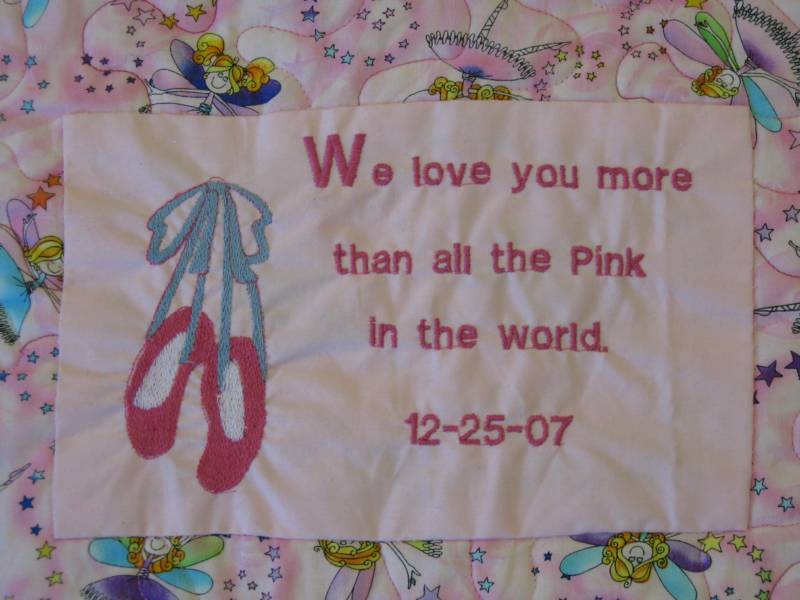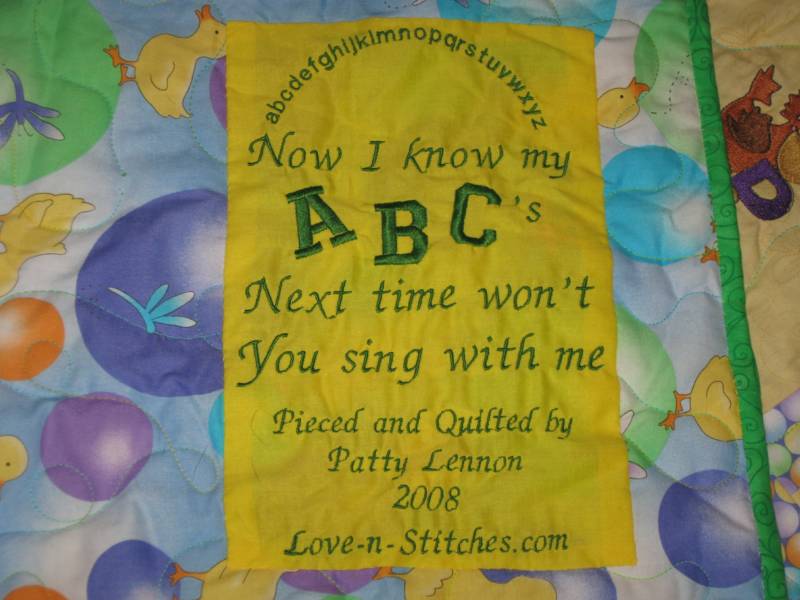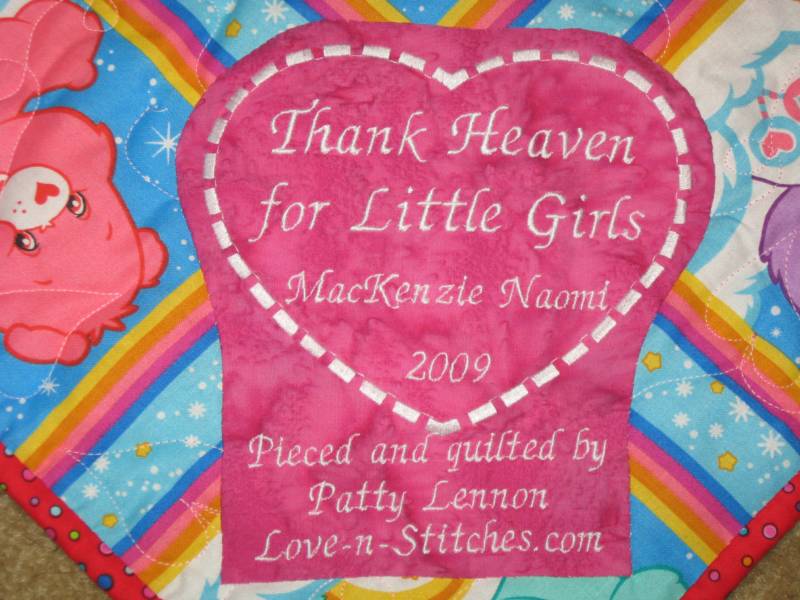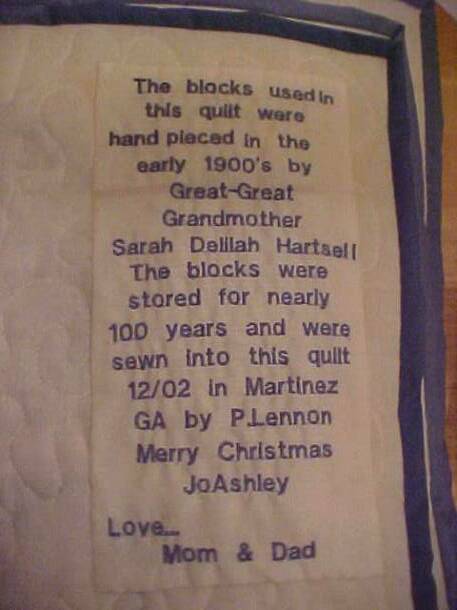 Labels can "tell the story" behind the quilt.

TShirt Memory Quilt label